What the Proposed BP Oil Spill Settlement May Mean for Response Workers
A new settlement has been proposed that could provide relief to thousands of response workers injured by the 2010 Gulf Coast Oil Spill. "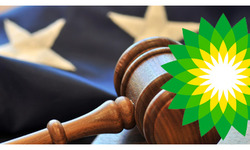 What the Proposed BP Oil Spill Settlement May Mean for Response Workers
01/29/2014 //
BP Oil Spill Claim Website
// Greg Vigna
Prior to allowing individuals to participate in the cleanup of the Deepwater Horizon oil spill in the Gulf of Mexico in 2010, agencies like the Occupational Safety and Health Administration (OSHA), stepped in to ensure that extensive safety measures were put in place for the protection of workers. This was necessary because of the serious health risks that accompany exposure to crude oil and agents used during the cleanup process.
Interim Guidance for Protecting Deepwater Horizon Response Workers and Volunteers
"Studies of tanker oil spill responses have reported adverse health effects in response workers… These studies may underestimate the health effects associated with the Deepwater Horizon Response activities since the magnitude and duration of the Response is unprecedented."
For more information about protections for Deepwater Horizon response workers and volunteers, please visit http://www.cdc.gov/niosh/topics/oilspillresponse/protecting/default.html.
In spite of the efforts, however, a number of response workers still sustained significant injuries during the cleanup process. Some complained that protocols outlined by OSHA and other agencies were not properly followed, increasing the risk of workers being exposed to harmful contaminants. Despite many of the workers having documented health complications, funding has yet to be allocated to injured response workers by oil giant BP for their claims. In fact, even residents and business owners for whom funds have been allocated are continually facing challenges to receiving compensation for damages.
Analysis: BP's U.S. Gulf oil spill settlement challenges may backfire
"A year after agreeing to a multi-billion dollar settlement with victims of the 2010 Gulf oil spill, BP is aggressively challenging terms of the deal in a legal strategy that could backfire with the judge who will rule on the company's potentially hefty federal fines."
For more information about BP's U.S. Gulf oil spill settlement challenges, please visit http://www.chicagotribune.com/business/sns-rt-us-bp-settlement-analysis-20140115,0,1738587.story.
In response to thousands of workers estimated to have been placed at risk, legal advocates have devised a settlement proposal designed to help injured response workers who had been left out of funded groups already allocated compensation for damages resulting from the spill. For many, this could mean the opportunity to pay for needed medical care that they could not previously afford and obtain fair restitution for what they were forced to endure after lending their hand to recovery efforts. Legal and health officials are currently reviewing the proposed settlement.
The BP Gulf Oil Spill Help Desk has information about the proposed settlement and who may be eligible for compensation in accordance with the provisions of the measure. Those who participated in cleanup efforts following the 2010 oil spill and sustained medical injuries can contact the help desk today to discuss their eligibility. The BP Gulf Oil Spill Help Desk can provide a free case review for those who want more information about their medical and legal options today.
Social Media Tags:
BP Oil Spill Settlement, Response Workers, BP Gulf Oil Spill Help Desk
Contact Us
Greg Vigna 888-990-9410