Featured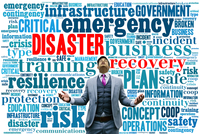 02.26.2014
The BP Gulf Oil Spill Help Desk discusses the problems faced by response workers and others following the 2010 Gulf Oil Spill.
01.29.2014
A new settlement has been proposed that could provide relief to thousands of response workers injured by the 2010 Gulf Coast Oil Spill.
Dr. Greg Vigna is a practicing physician and attorney as well as a certified Life Care Planner who founded the Life Care Solutions Group. A father of three, Vigna's work has led him to develop a deep understanding of the importance of listening to people whose lives have been altered by major events such as a serious accident injury. Through this portal, those who have been seriously injured as a result of the BP oil spill disaster are provided a voice so that more awareness can be raised about the available medical options and legal rights of those who need help.
Call 888-303-7949 or complete the free medical evaluation form online.